The lessons we did [in MFEs] were very different from the way I learned math in elementary school. These lessons had students much more involved and engaged in the thinking and learning process. Student ideas are what led the discussion….The way I learned math was through practice problems, worksheets, and repeated, sometimes even timed, practice.

– Recent undergraduate TC reflecting on her experience in MFEs
In mediated field experiences (MFEs), teacher educators provide novices with structured opportunities to learn in authentic classroom settings with theory-informed designs for support.
Goal
In mediated field experiences, teacher educators work toward three primary goals across participants.
---
Support transformational Learning.
Pursue access and equity.
Build and restore connections.
Theory
Our theoretical framework draws from three storied definitions of mediation, which inform our design.
---
Mediation in causal inference
Mediation in cultural-historical activity theory
Mediation in conflict resolution.
Design
Pursuing these goals and informed by these theories of mediation, MFEs contain similar design elements.
---
Time in the classroom is structured by the learning cycle, not the school schedule.
MFEs are shared experiences in classrooms.
MFEs are built in partnership with practitioners.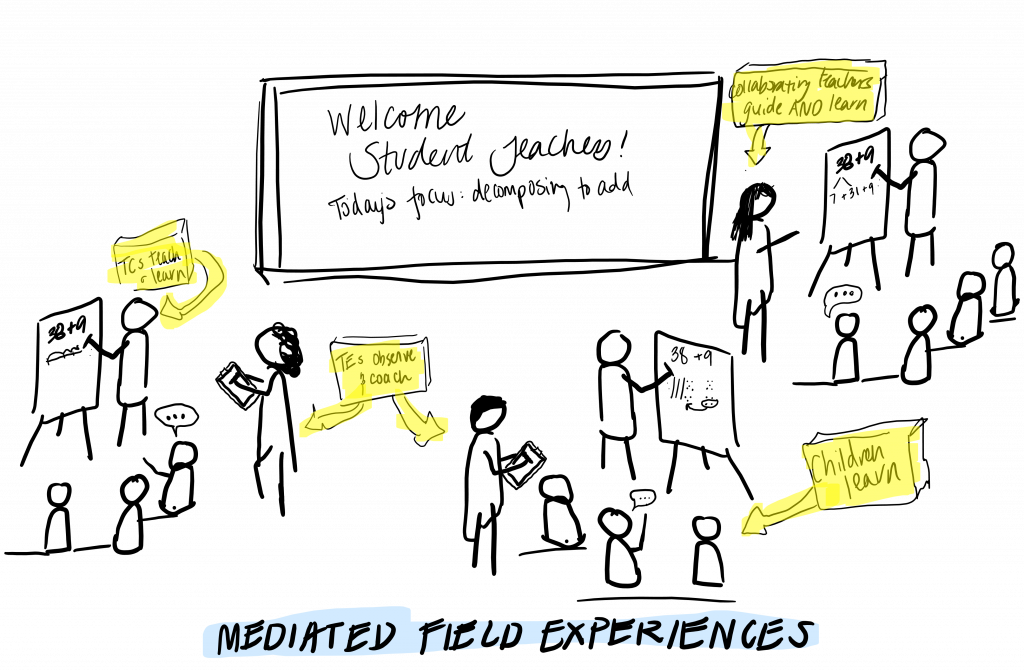 Learn more by visiting the MFE researcher and practitioner hub here or by reaching out by email here.